Watertight at 300 feet submersion.
Imagine the heaviest duty freezer bag you've ever seen — and then multiple that strength by 100. Airtight ZipDry® closure has been tested to over 300 feet submersion without leakage.


Stitch-free, fused seams for durability.


Instead of simply stitching seams together, they weld them together with high pressure and radio waves. Overlapping multiple seams at once and bonding them into a single piece of material, their bags have durability built into every thread.


5 times the Abrasion Resistance of PVC.


They start with 420 denier Cordura® nylon ripstop fabric, which is UV and chemical resistant, and then coat it with multiple layers of polyurethane for added endurance. Their drybags will never crack, fade, or lose its flexibility.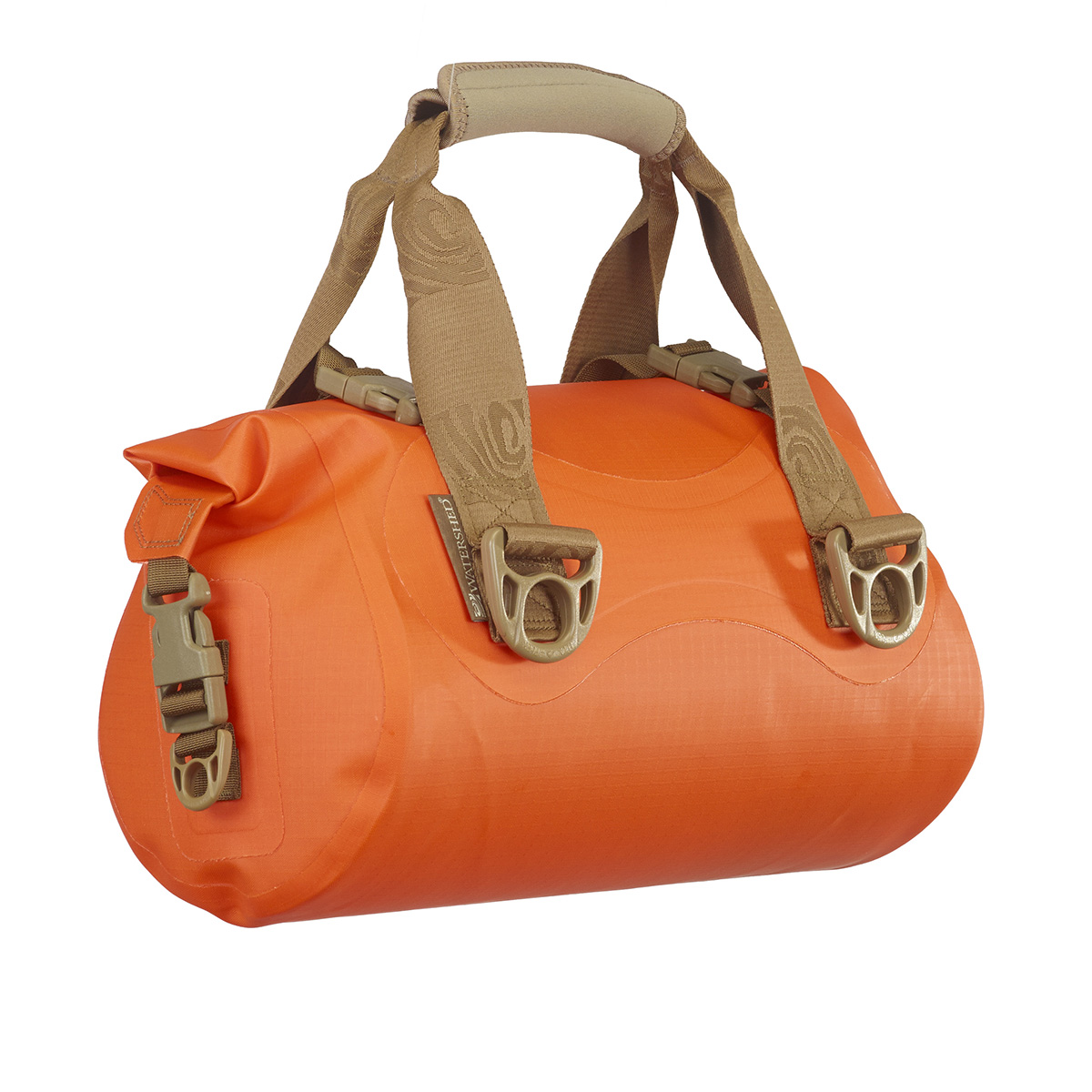 The smallest of their popular duffel-style submersible bags. The Ocoee fits in tight places such as below the deck of a kayak or under a boat seat. Great for a few pieces of extra clothing, lunch, and a first aid kit.
Rugged carrying handles
Several hard lash points
Multiple compression straps
Available Colors: Orange, Blue, Coyote, Black, & Multicam
We at Kayak Charters swear by these bags! Waterproof for sure we tested them and they passed!
Check them out at
dry bags.com